I am a passionate software developer at heart, focussed on digital transformation and process optimization, with 30+ years of experience as an entrepreneur.
Together with my partners and teams we help to build successful startups across Europe and the United States.
As the founder and CEO of
WKG Software GmbH
, my team finds simple, sustainable and tailor-made solutions for our international clients. At
Tranatlantika Digital Lab GmbH
, we create, develop and market digital business models, products, concepts and services.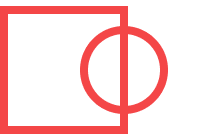 An experienced entrepreneur to accelerate and bring your idea to market and help it grow.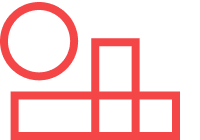 A senior full stack software engineer with 30+ years of professional experience, skilled in C# / .NET, Oracle and app development.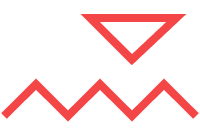 Capable project manager and experienced leader of large agile development teams making product owner's ideas come true.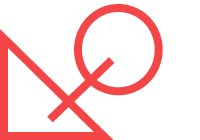 Passionate, persistent, reliable and well connected partner when it comes to find great ideas and to convert dreams into reality.
Passionate entrepreneur, software engineer, team player, athlete, musician and traveller.
After finishing highschool at KWR Hanover, Germany, I trained as an IT specialist in application development at Heise Group Hanover. At the beginning of my studies at Passau University in Bavaria, I founded my first company with a fellow student, a small advertising agency. We published a magazine named "PinUp" were students were able to advertise their stuff for free – instead of pinning it to the hallways boards.

During the semester break, I worked regularly at PubliTec GmbH in Hanover on CRM software and a document management system. After completing my degree in business administration at Passau University I founded my first software company "Natural Information Technologies" with a fellow student. We developed a reporting tool for a large publisher in Hanover. At the same time I attended the Music College of Freiburg in Breisgau. My life was determined by studying, practicing the piano, and programming.
In December 1996, two friends and I founded the "Runtime Company" in Hanover, Germany. We provided software and services to directory publishers in Europe and the United States. Our company grew fast – too fast. At the end of 2001, we had to break up our team of 25 people. Hard times. In 2002 we continued with a more focused team and founded "WKG Software GmbH", whose happy CEO I am today.
When my co-founder immigrated to the United States in 2009, we startet to develop iOS apps for startups. Meanwhile, we have developed over 20 customized cross-platform-apps for different purposes and a variety of product owners – entrepreneurs and corporations. Our largest startup – YummyBus – reached over tens of thousand app downloads, 12,000 recurring customers and over 40,000 food deliveries from a collection of more than 300 articles.

A selection of professional and private projects over the past few years.
I write about startups, software projects, ideas and experiences with my colleagues and partners every day.
My strengths as a software developer lie in the conception, implementation, distribution and training of complex commercial application systems and mobile apps for companies of many sizes and industries.
During my studies at the university, I founded my first company with partners and have since taken on the role of CEO in various startups. I love working with my team and to take on new projects.
1987

1987 - 1990 Apprentice IT specialist application development and employed junior software engineer at Heise Group Hanover, Germany

1990

1990 - 1995 Studies at Passau University in Bavaria, Germany. MBA master degree with a focus on business informatics at the chair of Prof. Dr. Peter Kleinschmidt

1992

1992 - 1992 Partner at Wunder & Mosbach advertising agency in Passau, Germany

1993

1993 - 1994 Freelance software developer at PubliTec GmbH, Hanover, Germany

1994

1994 - 1996 Partner at Natural Information Technologies GbR, Hanover, Germany

1995

1995 - 1997 Freelance lecturer for Oracle PL/SQL at Oracle Deutschland GmbH, Munich, Germany

1996

1996 - 1996 Freelance software developer at Schluetersche Media Group, Hanover, Germany

1997

1997 - 2001 CEO at Runtime Projektsysteme GmbH, Hanover, Germany

2001

2001 - 2002 Freelance lecturer for Database Theorie and SQL at University of Applied Sciences FHDW Hanover, Germany

2002

2002 - today CEO at WKG Software GmbH Hanover, Germany

2006

2006 - 2021 CEO at AdWeb GmbH Agency for Online Marketing, Hanover, Germany

2007

2007 - today Vice President at AdWeb Pacific Corporation, Laguna Beach CA, USA

2011

2011 - 2014 CEO at PortalFactory UG, Hanover, Germany

2014

2014 - today CEO at Clubmapp GmbH, Hanover, Germany

2015

2014 - 2021 CEO at YummyBus GmbH, Hanover, Germany

2016

2015 - today Partner at Lunatecc GbR, Hanover, Germany

2021

2021 - today CEO at Transatlantika Digital Lab GmbH, Hanover, Germany